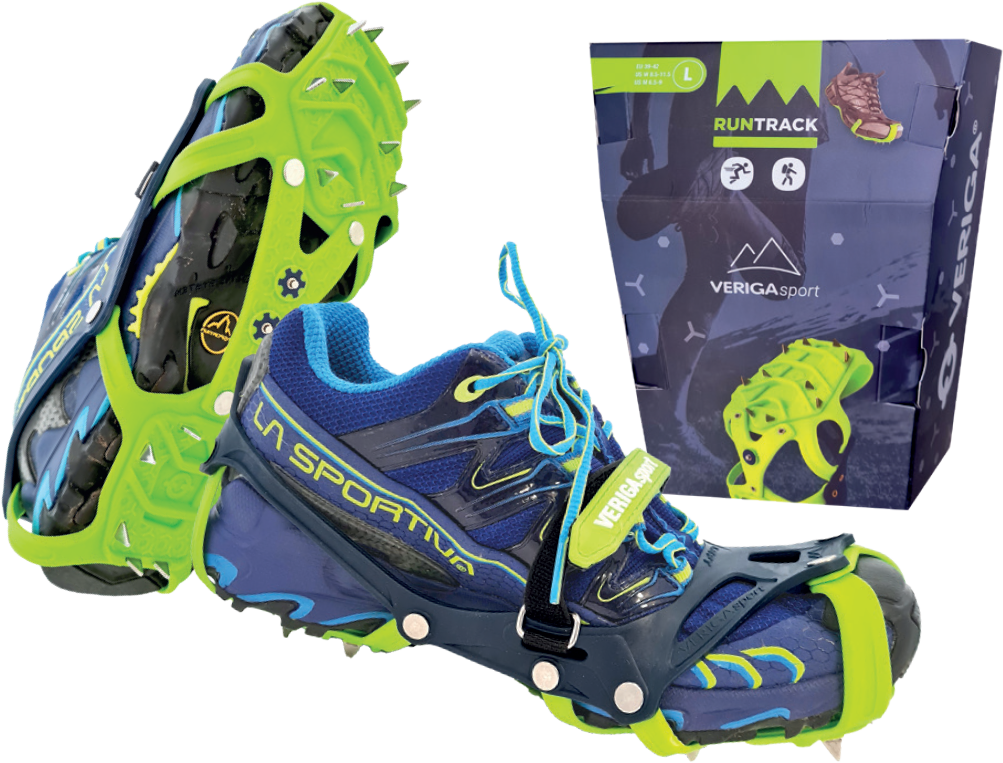 Veriga K.F., d.o.o.
RUN TRACK
RUN TRACK crampons are designed for running on snowy and icy tracks. They are perfect choice for mountain and downhill running, as the shape of the heel part prevents slipping and provides stability.
They are made of silicone rubber and special points of high-quality heat-treated steel, which offer a firm grip. Points are arranged along the front and back surfaces of the foot. The additional middle points between them ensure a safer step on forest paths. A tight fit is guaranteed thanks to silicone rubber and safety strap, which prevents movement and slippage from the sole of the footwear.
They are extremely light, easy to use, and you can store them in a handy bag.
Sizes:
M (EU 36–38)
L (EU 39-42)
XL (EU 43-47)
These crampons are not suitable for extreme mountaineering!