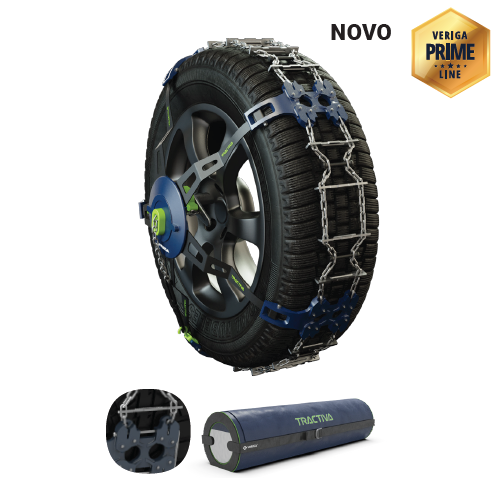 Veriga K.F., d.o.o.
TRACTIVA SUV
With a link height of 16 mm, the Tractiva SUV is built for the most extreme conditions.
Additionally, the D-profile links will give your SUV the extra grip it needs to battle snow and ice.

• Approved according to EN 16662-1 and ONV5117.
• Innovative tread mesh construction.
• Case-hardened chain parts with rubber tensioners and special transverse traction bars.
• Polyurethane guides with carbide spikes.
• Tractiva smart wheel fitting system.
• Screw set and user guide.
• Nylon bag and cardboard packaging.