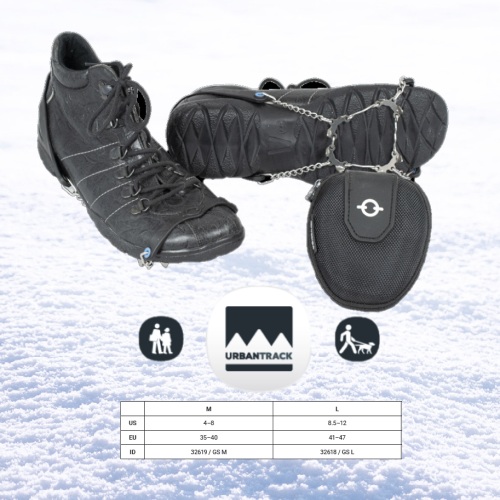 Veriga K.F., d.o.o.
URBAN TRACK
URBAN TRACK are incredibly lightweight crampons, designed for walking on snowy and icy streets. The crampons feature a special twist link chain and special spikes for an efficient grip. They are small and discrete, and therefore suitable for any footwear.
Attachment is easy, and you can store them in a handy, attractively designed carrying case.

Sizes: M (4 - 8) L (8.5 - 12)

These crampons are not suitable for extreme mountaineering!